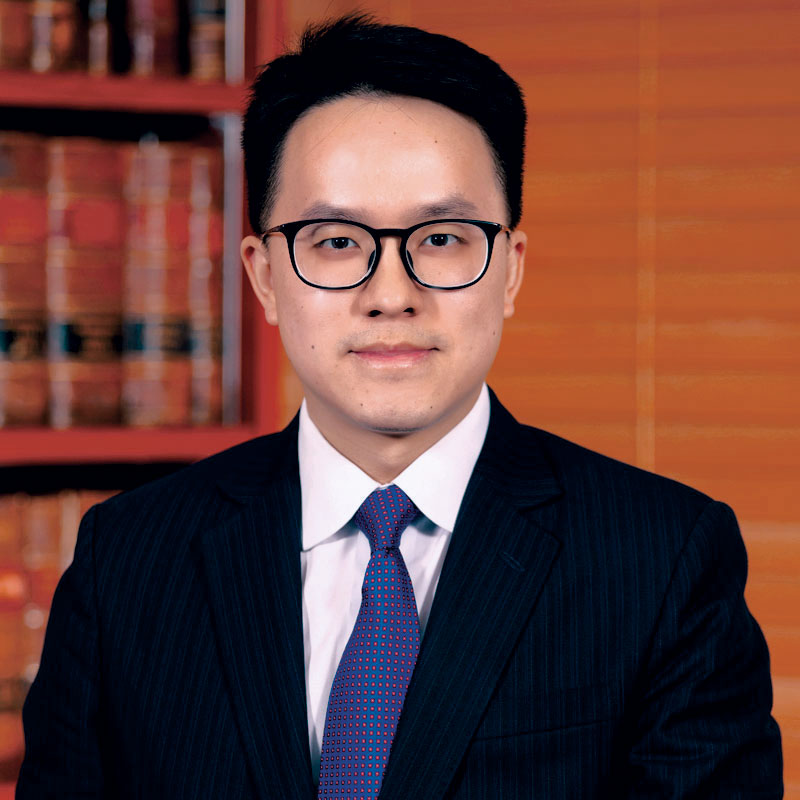 Brian has a broad practice in both civil and criminal matters. His practice covers trial and appellate advocacy and advisory work. His role includes both being a led junior and a sole advocate.
On the criminal side, he has solid knowledge and experience in a wide range of areas including ICAC matters, money laundering, dishonesty crimes, immigration, sexual offences, medical practice, violence, trade marks, dangerous drugs, employment and traffic offences. He is equally competent and experienced in defending departmental summonses and clients faced with disciplinary hearings.
On the civil side, Brian has experience in commercial disputes, company & shareholders' disputes, injunctive reliefs, enforcement of foreign judgments, land and tenancy disputes, commercial fraud and civil contempt. He has been instructed to conduct trials and various interlocutory hearings.
Bachelor of Arts, University of Warwick
Graduate Diploma in Law, The College of Law
Postgraduate Certificate in Law, University of Hong Kong
Criminal
HCMA 10/2019 – HKSAR v 天和工程有限公司
HCMA 311/2019 – HKSAR v Ng
HCMA 414/2018 – HKSAR v Ho
DCCC 1000/2018 – HKSAR v Wong
HCMA 310/2018 – HKSAR v Wan (led by Selwyn Yu S.C.)
HCMA 261/2018 – HKSAR v Ma
HCMA 201/2016 – HKSAR v黃 (with Mr. Lawrence Hui)
CACC 216/2016 – HKSAR v 林 (led by Selwyn Yu S.C.)
DCCC 1051/2016 – HKSAR v Li (led by Selwyn Yu S.C.)
DCCC 19/2015 – HKSAR v Lau (led by Selwyn Yu S.C.)
Civil
DCEC 832/2017 – Lui Cho Yin v 雷健邦 & Ors
DCPI 206/2017 – Lee Chi Ming v E Entertainment Weekly Limited
HCMP 2641/2017 – Tam Tak Yam v Man Shing Textiles Limtied & Ors
DCPI 1121/2014 – Tong Yuk Tai v NEP Holdings International (HK) Limited and Chew Sooi Kuen
HCA 131/2014 – China Money Asia Limited and Yip Wai
HCMP 3176-3177/2016 – Fast Happy Ltd v Lee Chun Pong Bruce (with Mr. Kevin Hon)